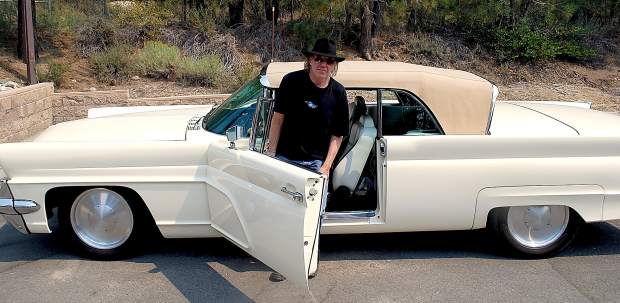 TRUCKEE, Calif. — It's not every day you come across a rock music legend stranded in the Sierra.
But that's what happened on Friday, Aug. 23, when singer-songwriter Neil Young's one-of-a-kind, $1 million electric vehicle broke down on Interstate 80 near Donner Summit.
Officers with the Truckee branch of the California Highway Patrol came upon the stranded Young and helped him get off the highway.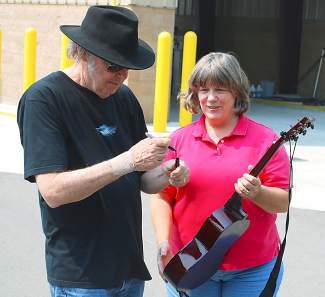 After posing for a few photos and signing autographs, Young repaired his custom-built car and was back on the road, said CHP Public Information Officer Pete Mann.
The Canadian-born rock star told CHP he drives the car across North America promoting green, sustainable living and encouraging less dependency on oil. He was on his way to a green festival in Canada, he told officers.
The Toronto native — whose full name is Neil Percival Young — is a Rock and Roll Hall of Famer both as a solo artist (inducted in 1995) and as a member of Buffalo Springfield (inducted in 1997).
He is best-known for the songs "Heart of Gold," Down by the River," "Cowgirl in the Sand," "Ohio" and "Rockin' In The Free World," among several other major hits.
http://www.tahoedailytribune.com/northshore/7928624-113/neil-officers-rock-stranded