'Awards' Articles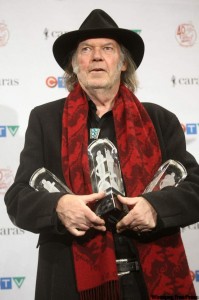 Neil has confirmed that he will be present to pick up his Juno Humanitarian Award.
Random Quote
"
I am stronger now than when I was 25 years old. I can create more havoc now! I was working for this.
"
by -- Neil Young, 2010 (CBC interview)
Downbeat
Sugar Mountain setlists
Tom Hambleton provides BNB with setlists, thankfully. His website is the most comprehensive searchable archives on the Internets about anything Neil Young related setlists.
Goto Sugar Mountain
.
BNB has 2962188 Guests, from the new start