'Awards' Articles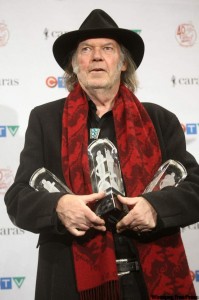 Neil has confirmed that he will be present to pick up his Juno Humanitarian Award.
Random Quote
"see the sky about to rain, broken singers, some are bound to glory, who can tell your story rolling down the track again"
by -- by Neil Young
Sugar Mountain setlists
Tom Hambleton provides BNB with setlists, thankfully. His website is the most comprehensive searchable archives on the Internets about anything Neil Young related setlists.
Goto Sugar Mountain
.
BNB has 2691935 Guests, from the new start