'Awards' Articles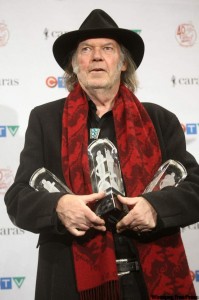 Neil has confirmed that he will be present to pick up his Juno Humanitarian Award.
Random Quote
"Young explains why "you don't have to worry if you lose friends": "'Cause they're still in your head. They're still in your heart.""
by Journeys - the movie
Sugar Mountain setlists
Tom Hambleton provides BNB with setlists, thankfully. His website is the most comprehensive searchable archives on the Internets about anything Neil Young related setlists.
Goto Sugar Mountain
.
BNB has 2618991 Guests, from the new start