here come the links to our friends (links, feeds, photos, etc…)
Lincvolt
"The Lincvolt team is proving a propulsion system right now that performs with a higher efficiency than any cars we have seen or heard about, and our car is twice the size of those cars with much more power." — it's debatable, whether this is the future ecological approach.
:: The site ; webcams and streams: :: webcam ::: stream ; LincVolt blog at tumblr.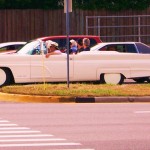 The Passenger Chronicles
The Passenger, the Driver, the Shotgun go with their band on a tour through North America, riding the LincVolt and promoting green energy and rasing awareness for environmental problems, like Big Oil exploitation.
see the blog on Tumblr.
NY.Info
German speaking Neil website  and its associated mailing list, which is maintained by "Cortez", the server which provides you BNB. The German branch of Human-Highway.org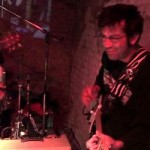 Youtube Channel of "humanhiway"
an individual selection of wild music. For sure Neil Young related.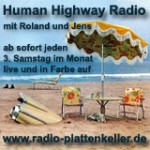 Human Highway Radio
with Jens and Roland, or others. Or Nobby plays his Folk music. Also with Sundays radio brunch — Neil Young inspired, but also any other wild music might be possible.
On the underground Internets.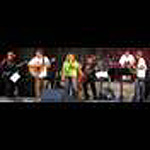 Helpless.
a weird band of brilliant musicians. Fame for Neil Young flavor. We love their womens' sharp tounge 😉
here is the website: Helpless.
Bozzrock Band.
This one stands for darkness and lots of laughter, and has this song for the Neil-Young community, "City In The Rain" [link].  But is so professionell, when it comes to other Neil covers. And so funny sometimes.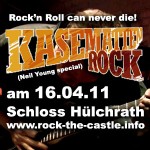 Kasematten Rock 2011.
Third European Neil-Young-Fest of the Rhineland-Neil-Young-Center on 16 April 2011. 9th meeting of the Human-Highway.EU mailing-list.
See webpage for details.
This blog delves into the mind of a Wisconsin wild woman (by day a newspaper reporter) at the half-century mark, keeping hippie dreams alive. It always comes back to the same quest for Neil Young, so don't let my wayward musings fool you. Rust never sleeps. — Thanks to Sharon.

Roel's Neil Young news site.
here is the link.

Neil Young, "Living With War"
His LWW-Today newspaper. With "Shock and Awe" audio background sound.
Palaxia songbook project compilation of almost all known Neil Young songs with their chords and tabs.
other stuff
other friends are visible in the right sidebar.
…