Categories
Archives
ShoutBox
8069 spams blocked
Last Message
1 day, 10 hours
ago
1 guest is online. Google is crawling the site.
Info :

Please, resolve the addition below before post any new comment...

C.Cowboy :

cool, let's go to HH and do Shotbox there

C.Cowboy :

forgot the to enter the new handle

Shar :

Snowden & Neil together?!!

Guest_2121 :

new Liverpool Euro date; TFA vinyl release -- out of the missing 6, 8

Guest_2121 :

ok, 4 times Dolby shows; new

Shar :

Do not wait 'til the break of day. Now.

Shar :

Liverpool July 13!

Shar :

scientists reveal the truth

Shar :

Fourth show added at Dolby.

bnbrainer :

Neil Young's Website: Presale tickets on sale now. - be correct

bnbrainer :

to ADD: both new Hollywood Bowl shows. 29/30 March Neil Young

bnbrainer :

Random Quote "see the sky about to rain, broken singers, some are bound to glory, who can tell your story rolling down the track again" by -- by Neil Young

bnbrainer :

R.I.P. Bob Casale, DEVO, «link»

bnbrainer :

Neil Young solo @ Hollywood?

bnbrainer :

new Alchemy date: Colmar, France; 8 August 2014
ShoutBox: you can klick into the "Name" box and write in a nickname instead of "Guest", if you like ;-)
Comments: for the comments, just enter any name/address, these details are not published. We here do serious scientific research on: why aliens also can do good feedbacked music.
Read the FAQ.
Posts Tagged 'ocean'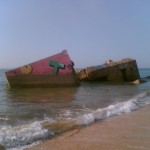 the waves are crushing on the beach, feel it.
Random Quote
"Well its not like Neverland or anything. We just have horses, cows. We don\\\'t have a giraffe, we don\\\'t have a preschool group. We had some emus for a while. They were pretty cool. "
by Neil describing his ranch (Broken Arrow), Details Mag, circa Feb 2004.
Sugar Mountain setlists
Tom Hambleton provides BNB with setlists, thankfully. His website is the most comprehensive searchable archives on the Internets about anything Neil Young related setlists.
Goto Sugar Mountain
.
BNB has 1034662 Guests, from the new start