Categories
Archives
ShoutBox
7208 spams blocked
2 guests are online.
Info :

Please, resolve the addition below before post any new comment...

bnbrainer :

Michael Goldberg wrote: Here's a column I just posted about Live at the Cellar Door. I'm hoping you'll find it of interest and link to it. Time Tripping Back to 1970 with Neil Young: "Live at the Cellar Door" «link»

bnbrainer :

Neil Young and Crazy Horse, Germany: 20.7. Ulm, 25.7. Gladbach, 26.7. Dresden, 28.7. Mainz

bnbrainer :

Neil Young tour dates 2014 updates: «link»

bnbrainer :

Neil Young and Crazy Horse also Mainz, Germany, 28 July 2014

bnbrainer :

more tourdates: 4 shows in Canada in January, 1 show in London in summer

bnbrainer :

"Cellar Door" Neil Young, is already out

bnbrainer :

As one of the most chameleonic and prolific figures in rock's great history, few artists have as deep a treasure trove of unreleased recordings as Neil Young.
ShoutBox: you can klick into the "Name" box and write in a nickname instead of "Guest", if you like ;-) Comments: for the comments, just enter any name/address, these details are not published. We here do serious scientific research on: why aliens also can do good feedbacked music.
Posts Tagged 'ocean'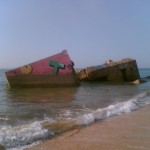 the waves are crushing on the beach, feel it.
Random Quote
"Tonight\'s the night."
by -- Neil Young
Sugar Mountain setlists
Tom Hambleton provides BNB with setlists, thankfully. His website is the most comprehensive searchable archives on the Internets about anything Neil Young related setlists.
Goto Sugar Mountain
.
BNB has 931405 Guests, from the new start