Posts Tagged 'ocean'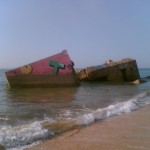 the waves are crushing on the beach, feel it.
Random Quote
"Thank you Pete my friend, for all you have done for us. We sing in your voice about the things that matter, the story of the people and their struggle, with a laugh and a cry."
by -- Neil Young on the Passing of Pete Seeger, 28 Jan 2014
Sugar Mountain setlists
Tom Hambleton provides BNB with setlists, thankfully. His website is the most comprehensive searchable archives on the Internets about anything Neil Young related setlists.
Goto Sugar Mountain
.
BNB has 1519674 Guests, from the new start