Posts Tagged 'ocean'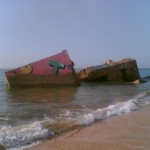 the waves are crushing on the beach, feel it.
Random Quote
"\"I\'m writing a book, don\'t mess with the muse!\""
by --Neil Young [2011, paraphrasing, source not sure]
Sugar Mountain setlists
Tom Hambleton provides BNB with setlists, thankfully. His website is the most comprehensive searchable archives on the Internets about anything Neil Young related setlists.
Goto Sugar Mountain
.
BNB has 2768232 Guests, from the new start