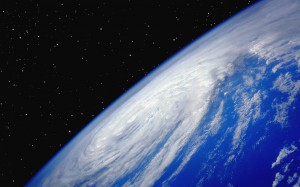 Shanghai warned children and the elderly to stay indoors for at least a seventh day this month, intensifying pressure on local authorities to control the worst smog since government monitoring began last year.
That prompted the government to order cars off the road and factories to cut production.
If the planet is "Mother Earth" Neil Young has become "Father Environment" – his most recent post at Neilyoung.com about the air pollution in China's city of Shanghai.
Here is Neil's message, Looks like he is writing from his home in Hawaii. Nice time of year to be there, on the beach.
Whenever you do something good in the war against CO2, people around the world benefit. Everyone benefits.
Neil Young Hawaii, USA
Hundreds of flights were delayed or cancelled on Friday in China's commercial hub of Shanghai as record levels of air pollution shrouded the city in smog, prompting authorities to issue the highest level of health warning.
The incident is especially embarrassing at a time when China seeks to build Shanghai into a global business hub on par with the likes of London, New York and Hong Kong by 2020.
On Friday afternoon, the Shanghai government issued its severest health warning as the city's pollution index ranged between 23 times and 31 times the levels recommended by international health officials.
In the first such advice since a new health warning system was launched in April, authorities urged residents to stay indoors and asked factories to either cut or halt production.
The unusually noxious haze was caused by several factors, including industrial pollution and auto emissions trapped by cold, windless weather, said Xu Bin, an associate professor at Shanghai's Tongji University.
By 2 a.m. ET Friday, the level of PM2.5 particulate matter, or tiny particles in the air that are the most hazardous to health, reached a "severely polluted" 466, according to the Shanghai government's monitoring website.
A similar measure by the U.S. Consulate in Shanghai showed a reading of 503, a level described as being beyond the index on its website.
Levels above 300 are considered hazardous, while the World Health Organization recommends a daily level of no more than 20.
More here.
Didi Tang and Eugene Hoshiko, Reuters Shanghai, China