A film of Neil Young singing "Needle of Death" was shown at "A Celebration of Bert Jansch" at the Royal Festival Hall in London on Dec. 3.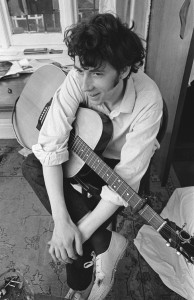 Neil has commented that he first started listening to Bert Jansch in Vicky Taylor's apartment in Yorkville Village in Toronto in the mid-60s. He was captivated with Jansch's first recording and listened to it over and over. Neil has admitted borrowing heavily from "Needle of Death" for his own "Ambulance Blues" a decade later, according to Young historian and Zuman  Sharry Wilson.
Young toured with Jansch in 2011.
Jansch, who was credited with influencing a generation of musicians, died in October 2011 at the age of 67 after a two-year battle with lung cancer.
The Scottish musician Jansch was a founding member of the group Pentangle, with whom he gave his last public performance in August of that year when they reformed, according to an article from the Scotland Herald.
Led Zeppelin frontman Robert Plant was among music stars who celebrated the work and inspiration of the late folk-rock guitarist Bert Jansch at the tribute concert. Also on the bill were former Suede star Bernard Butler, 60s chart act Donovan – famed for tracks such as Hurdy Gurdy Man – and London Town hit-maker Ralph McTell.
Read more at: http://www.heraldscotland.com/news/home-news/robert-plant-donovan-neil-young-celebrate-the-late-great-bert-jansch.1386142204