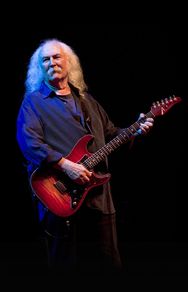 David Crosby mentions Neil Young in an interview posted on AccessAtlanta.com.
Melissa Ruggieri writes of Crosby: "There's  a different kind of love for the erstwhile Neil Young, who is currently  working on another album and book as well as helping develop Pono, a  high-resolution digital music download service and music player set to  debut in October. But that doesn't necessarily mean that CSNY is  extinct. Or maybe it is. No one is ever quite sure, it seems."
"It's  difficult to know. He already told us once that he was going to (be  back with us) and changed his mind, and now he's making noises that he  wants to do it again," Crosby said. "God bless Neil. I love him and I  love working with him because he so completely wants to push the edge,  but he's a very mercurial guy. I can't count on him, but I do love to  play with him."
Read more at: http://www.accessatlanta.com/weblogs/atlanta-music-scene/2014/mar/19/david-crosby-talks-health-solo-album-and-neil-youn/
This one is for Wolle.