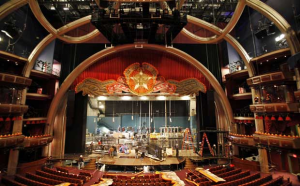 Songkick is announcing Neil Young performing in concert on Saturday, March 29 at the Dolby Theater in Hollywood, Los Angeles.
This is an unconfirmed tour date – and as of this posting not listed on Neilyoung.com.
Then again Neil doesn't even have his European tour dates listed.
Tickets go on sale Monday, Feb. 24 through Ticketmaster.
Price range: $65.50 to $396.
Doors open at 8 p.m.
The Dolby Theater seat 3,400 people and hosts the Academy Awards.
http://www.songkick.com/concerts/19610519-neil-young-at-dolby-theatre