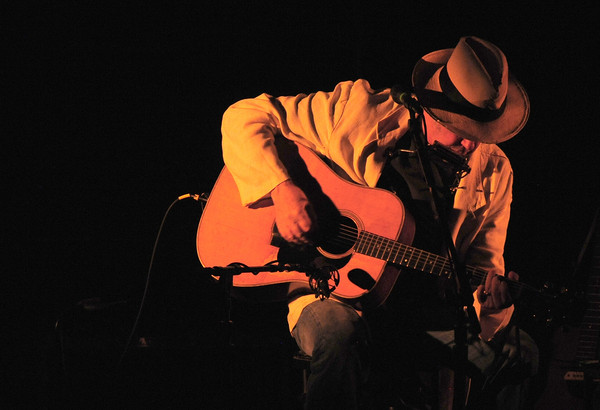 Neil Young didn't release a studio album in 2013, but he'll still be honored during Grammy Week, with an all-star gala hosted by the Recording Academy's Producers & Engineers Wing.
ABC News Radio reports that the event, scheduled to take place Jan. 21 at the Village Recording Studios in West Los Angeles, Calif., will pay tribute to Young "for his commitment to excellence and ongoing support for the art and craft of recorded music" — particularly with regards to his ongoing efforts to preserve audio fidelity in the digital era.
According to the report, attendees will include Ringo Starr, Ann and Nancy Wilson of Heart, Eagles guitarist Joe Walsh, Kris Kristofferson, Red Hot Chili Peppers drummer Chad Smith and producers Rick Rubin and T Bone Burnett.
"This year, it is with great honor that we pay tribute to a musical icon who has been tireless in his own efforts to draw attention to the importance of hearing music as the artists who created it intended, and who has continually set precedents of excellence within the music community," wrote Academy President/CEO Neil Portnow in a statement. "The contributions of Neil Young are innumerable, as is his incomparable body of work, and we look forward to an unforgettable evening with this legendary artist."
Grammy Week concludes on Jan. 26, when the 56th annual Grammy Awards will air on CBS at 8PM ET.
Read More: Neil Young to Be Honored During Grammy Week |