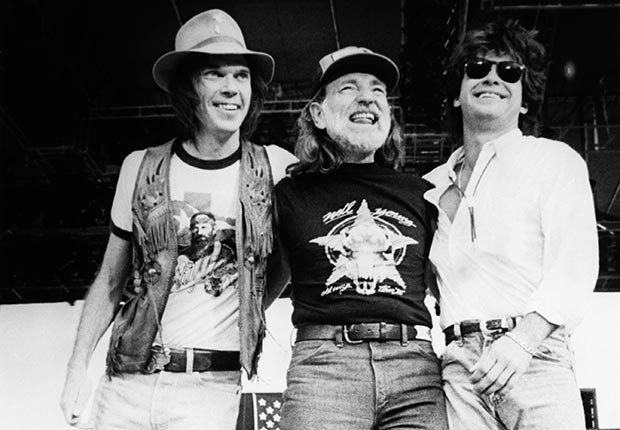 2015 Farm Aid date is set for Saturday, Sept. 19 and this year they are celebrating a 30th anniversary.
Their press release reads:  "Our annual concert is a time for celebration where artists, music fans, farmers and people who love good food come together with one purpose: to keep family farmers on the land. We're thrilled to announce that this year's 30th anniversary concert will take place on September 19.
"That's all we can share with you right now, but we wanted to be sure that you—our most loyal fans and supporters—are the first to know the date. We'll announce more details as soon as possible singulair for asthma. We hope you can reserve that weekend to join Willie Nelson, Neil Young, John Mellencamp and Dave Matthews and many more artists to be announced for a festival of amazing music, good food, and a full day of experiences that celebrate family farmers."
"The first Farm Aid concert featured more than 50 artists on one stage. In the 29 years since, hundreds more artists have given their time and talent to support family farmers. This year, we would like to invite even more artists to join us onstage as we celebrate family farm agriculture." –– Willie Nelson
"The legacy of Farm Aid is twofold: in the change we've made in our farm and food system, and in the rich musical record of concerts held since 1985. The list of artists who have played on the Farm Aid stage is a who's who of the best artists of our time." – John Mellencamp
We know Zuman Jasper is excited.
Check it out at: http://www.farmaid.org/site/c.qlI5IhNVJsE/b.2723595/k.EE67/Family_Farmers_Good_Food_A_Better_America.htm?sid=367554628