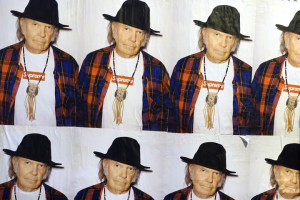 This is really new to Neil Young.
So far: Sponsored By Nobody!
Supreme Launches Its New Spring 2015 "Neil Young" Poster Ad Campaign
Random Quote
""But if crying and holding on
And flying on the ground is wrong
Then I\'m sorry to let you down,
But you\'re from my side of town
And I miss you. ""
by -- Neil Young
Sugar Mountain setlists
Tom Hambleton provides BNB with setlists, thankfully. His website is the most comprehensive searchable archives on the Internets about anything Neil Young related setlists.
Goto Sugar Mountain
.
BNB has 2631048 Guests, from the new start