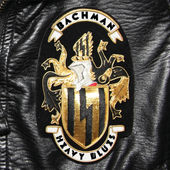 Weeks after announcing his new "Heavy Blues" Randy Bachman has unveiled the title track — a guitar-heavy number that lives up to its name with assistance from special guest Peter Frampton, according to Ultimate Classic Rock.
The song list includes Neil Young featured on song 4 "Little Lost Girl."
UCR writer Jeff Giles says Bachman's new project began with a conversation between Bachman and his friend Neil Young, who spurred him to dig deeper for his next solo effort.
Bachman said:  "He said, 'Take some advice. Don't do the same old crap and call it something new.' I said, 'What do you mean?' He said, 'Don't do the same thing and say it's a new album … Stop, get out of the box, do something fearless, be fierce, be ferocious, reinvent yourself.' And I go, 'OK, great advice.'".
In addition to Frampton and Young, Bachman's joined on 'Heavy Blues' by Joe Bonamassa and Robert Randolph, and makes use of an archival performance from the late Jeff Healey. The album isn't scheduled to arrive in U.S. stores until April 15, but it's available for pre-order now.
Read More: Hear Randy Bachman and Peter Frampton Team Up for 'Heavy Blues'