Posts Tagged 'alchemy'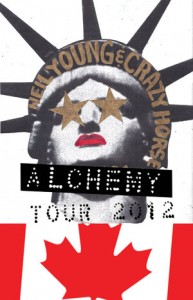 the Internet is the new radio!
A RUST TRILOGY
October 3, 2012
The third episode of A Rust Trilogy, which began with Rust Never Sleeps in 1978, and continued with Weld in 1990, now concludes with Alchemy in 2012. Things have changed, yet they stay the same. Alchemy, like Rust and Weld, finds the boys at another stage of life's journey. Time has taken its toll, yet the spirit seems unstoppable.