happy new year to ya all!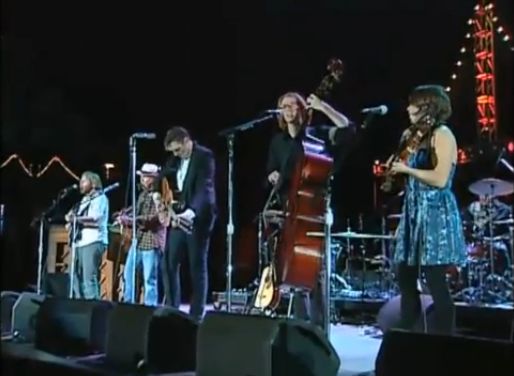 By Jon Blistein, Rolling Stone
January 2, 2014 11:30 AM
Arcade Fire scored some pretty solid advice from Neil Young after a Thanksgiving feast while the band were still working on their stellar 2013 album, Reflektor. "It was the end of the night and we were leaving," frontman Win Butler tells Rainn Wilson in a new interview for the former Office star's Soul Pancake site, "and he's like, 'Well, guys, have fun making your album. Or it can not be fun at all, that's fine too. Doesn't matter if it's fun.'
"There's conflict that's supposed to be in making something good," Butler added. "There's, like, inherent conflict. It's not something to be scared of."
Along with relaying Young's wry, sage wisdom, Butler also cited the rocker's classic 1970 record After the Gold Rush as one of the most important albums in his life
Read more: http://www.rollingstone.com/music/videos/neil-youngs-advice-for-arcade-fire-20140102
don't be denied. There is something bigger out there than all of us.