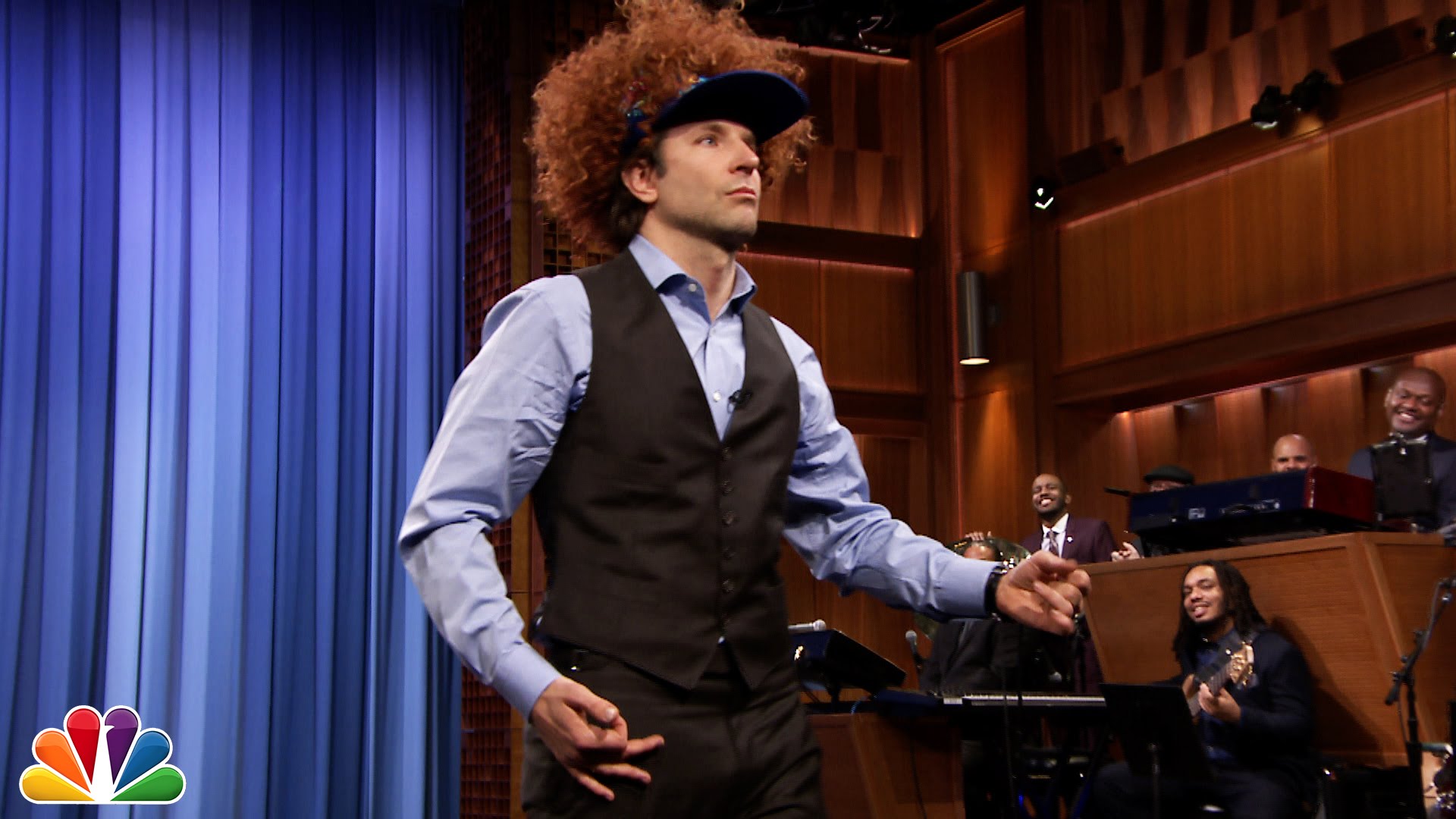 This has certainly been making the rounds in the Neil Young community.
Actor Bradley Cooper performs on  'The Tonight Show,' playing air guitar to a Neil Young classic while wearing an Afro wig.
The whole thing happened thanks to host Jimmy Fallon, who not only outfitted Cooper with his ridiculous headgear — in honor of Cooper's 40th birthday on Jan. 5 — but fed him a question about how the actor has "a little" musical talent.
As it turns out, that talent only goes as far as the air guitar, and Cooper's mastery of the invisible instrument is mainly centered around his prowess when fake-playing the solo to Young's 'Down by the River.'
"Neil Young's guitar solos are all sort of off, and oddly," Cooper laughed to Fallon. "So the fact that some kid was memorizing it … it's something to memorize how to play, but just to air guitar it? It's so meaningless!"
Read more at: http://ultimateclassicrock.com/bradley-cooper-air-guitar/