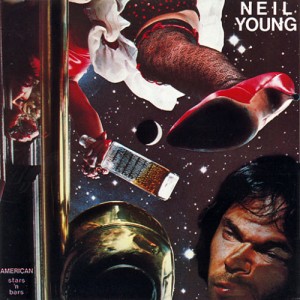 "Neil Young Is Coming! This Is His Best Album Ever," the articled starts out in LA Weekly review.
"When we were good and drunk, we would put Neil Young's American Stars 'n Bars on the record player," writes music critic Kai Flanders. He talks about his favorite  album in celebration of Neil Young's threeupcoming  shows at the Dolby Theatre in Hollywood, March 29 and 30, and April 1.
He's a great storyteller, you will enjoy this one.
"Often, the melancholy waltz of American Stars 'n Bars would soundtrack our drinking sessions. Stars is Young's eighth studio album, which came out in 1977 on the heels of Zuma and the Ditch Trilogy. Upon its release Rolling Stone declared, 'Right now … it would be just about impossible to overrate Neil Young.' The storied guitar work on "Like A Hurricane" is balanced by the earnest yearning of 'Hey Babe.'"
Read more at: http://www.laweekly.com/westcoastsound/2014/02/24/neil-young-is-coming-this-is-his-best-album-ever?page=2