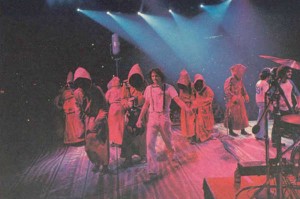 "Sometimes what I love is not what other people love, but that's okay. It doesn't matter. That's why I'm still here." ~N.Y.
In an interview with Spin Neil Young says he is penning a Sci-fi story.
After listening to Neil's keynote address at SXSW on March 11, 2014, SPIN sat down with Young in a suite at an out-of-the-way hotel in Austin to talk music, sound, saturation, retro-tech, new albums, and writing.
And then I'm writing another book right now, which is a science fiction book. I'm well into it, maybe 100 pages.
When do you like to write? I write on airplanes and in hotels. It keeps me off the street.
What's the science-fiction book about?
Hmmm.
Do we have to wait? It's great. I think it's better to wait. It's crazy to talk about. Too fucking weird. But it's great, I love it. I love writing sci-fi. I'm enjoying the hell out of it.
Wow!
Read the entire interview at: http://www.spin.com/#articles/neil-young-pono-music-new-album-a-letter-home-sxsw-2014-interview/
Shar out!