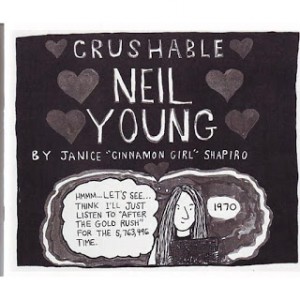 National Public Radio has a great article on Beck but mentions Neil.
Titled; "The Good Listener: For Bands And Fans, The No-Fault Divorce," the writer Stephan Thompson talks about how music fits into our lives — and thoughts on when superfans sever their allegiances.
It's a fun read, but here is the Neil mention:
"Relationships between fans and artists, like relationships between lovers or friends, often come with expiration dates that aren't printed clearly on the packaging. And, just as it's okay to avoid contact with people who've come to make you miserable, it's also okay to say, 'Look, I love Neil Young, and I'll always want to give his albums a try. But, no, I'm not buying the record he made about his electric car.' It's a rough business, you're under no obligation to buy things you don't want, and Neil Young himself won't be emotionally wounded every time you sit one out."
Food for thought for all the Rusties and Zumans out there.
Worship every Neil move? Pick and choose?
Discuss……
Read the entire article at:
http://www.npr.org/blogs/allsongs/2014/02/21/280715487/the-good-listener-for-bands-and-fans-the-no-fault-divorce