Think back 25 years. Neil Young was 42 years old when "This Note's for You" came out.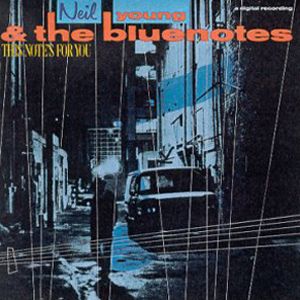 Michael Gallucci writes at the website "Ultimate Classic Rock:" "Falling somewhere between a big-band record and a soul album, Young's 17th album, credited to Neil Young & the Bluenotes, employs a horn section that sounds more like a scrappy bar band than a tightly formed unit. Curiously enough, they miss many notes on the record, leaving many fans to wonder if the LP was a tribute or satire. It could go both ways."
The title track "This Notes for You" won an MTV Video Music Award for Best Video of the Year.
Read more: http://ultimateclassicrock.com/neil-young-this-notes-for-you/