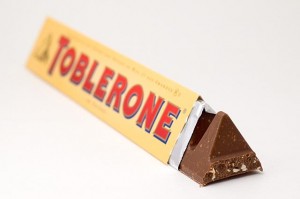 Trent Reznor has joked that Neil Young's Pono Player "looks like a Toblerone," reports
NME.com
The Nine Inch Nails frontman discusses Young's much publicised high quality music service this week's NME, which is on newsstands and available digitally now, comparing the appearance of the player  to that of the triangular chocolate bar.
Reznor says he approves of Pono, which will consist of a digital music service (PonoMusic) and 128GB portable device (PonoPlayer) capable of storing 1-2,000 high resolution songs when it launches later this year. Reznor is also involved with Dr Dre's Beats Music, which launched a music streaming service in 2013.
Speaking about Pono, Reznor says: "Anything that elevates music back to where it should be is inherently cool. I have great admiration for Neil Young as an artist. But as a device I can't pretend it doesn't look a bit like a Toblerone.
Read more at http://www.nme.com/news/nine-inch-nails/76409#hRpXhlVl2T2REMvm.99