Britain's best music magazine "Uncut" says David Crosby has been tweeting about a forthcoming album from CSN&Y.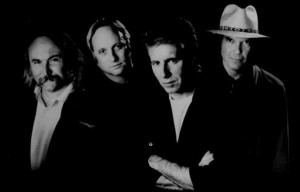 CSNY have long been rumoured to be working on a live album  taken from their 1974 tour.
"We're talking to Neil about the resolution he wants everything at. Because of  the world Neil is in, he wants it at the highest possible – which is always  advisable," said Graham Nash.
Read more at: http://www.uncut.co.uk/david-crosby-describes-forthcoming-csny-live-album-as-unbelievable-news