Neil Young & Crazy Horse – Heart of Gold + Human Highway + Blowin in the Wind – Biarritz 2013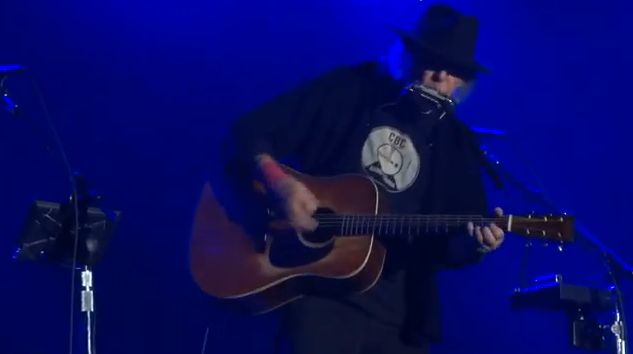 Random Quote
"Neil Young\'s new musical novel - it\'s far too linear and literal to be called a concept album - is underproduced, overconceived, and equal parts annoying, intriguing, and gratifying. In other words, vintage Neil Young."
by Joan Anderman, Boston Globe, 22 Aug 03.
Sugar Mountain setlists
Tom Hambleton provides BNB with setlists, thankfully. His website is the most comprehensive searchable archives on the Internets about anything Neil Young related setlists.
Goto Sugar Mountain
.
BNB has 3187246 Guests, from the new start