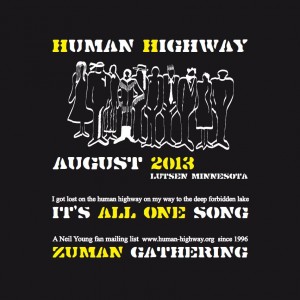 Our sister web-blog and mailing list Human-Highway.org will  — for the first time in about 16 years since its existence — have a gathering with Zumans from all over the world.
The happening will take place this 15-22 August 2013 at the beautiful scenery of Lake Superior in Minnesota in the resort of Lutsen. Hopefully, Neil and Crazy Horse will also come, now they have some days to rest.
You can follow our activities on the HH.org blog.