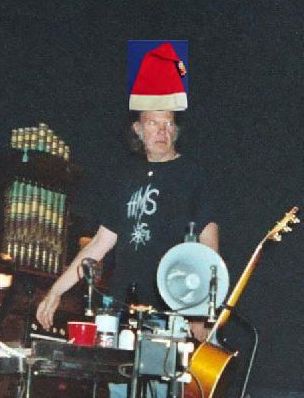 Dear BNB followers,
We wish you all a great fest and thanks for being here. Also many thanks to the BNB team that makes all this possible.
It's been a  Neil Young year of change — many awards, a European tour finished up with Rick Rosas,(unfortunately Rick's sudden passing this year), two new albums "A Letter Home" and "Storytone," a solo acoustic tour, a new book "Special Deluxe,"  Neil's activism, and numerous guest appearances, a new girlfriend and pending divorce from his wife of 36 years….so many Zumans and Neil fans meeting around the world.
Personally there has been the loss of The Baron, our leader on BNB and HH, and the resurrection of all he created by his dear friend Albert, the Lighthouse, with a little help from friends.
Have a peaceful outcome of this year and a colorful outlook for next year, 2015.
We'll be back
and there will always be comets in the sky….