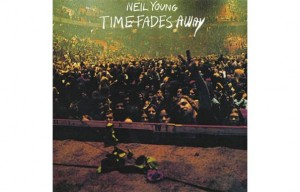 Good news for record-spinners and collectors of Neil Young on Vinyl.
After considerable delay, "Time Fades Away," Neil Young's live album from 1973, will finally be re-released. The record has been kept out-of-print for years by Young, who called it "a total joke" and "the worst record I ever made" in 1987, according to Ultimate Classic Rock.
The record will only be available on vinyl as part of Record Store Day on April 19.
It will be sold as part of a box set including "On the Beach," "Tonight's the Night" and "Zuma." Production of the 180-gram vinyl set will be limited to 3,500 copies.
Read More: Neil Young's Long-Lost 'Time Fades Away' Finally Getting Re-Released |