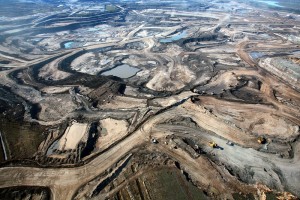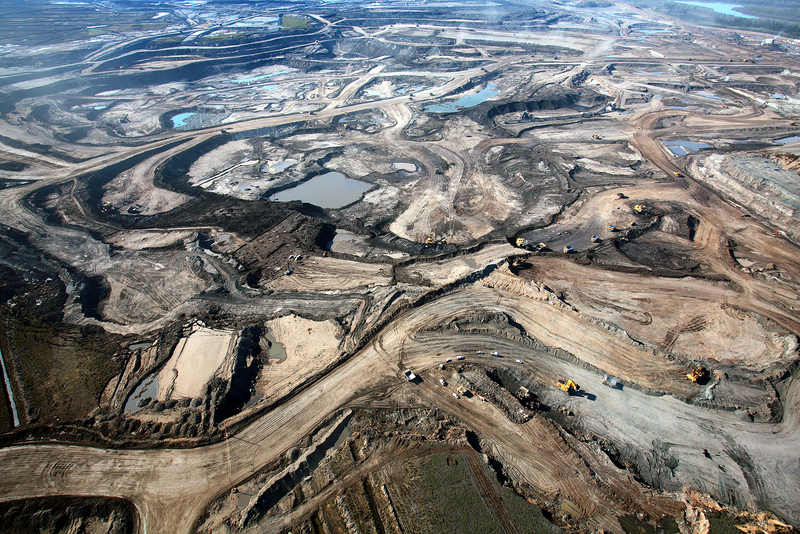 The Passenger writes:
Film Day, 01.28.14
From The Passenger
Here's a little short and sweet. The link here is to a cut-down version of a film produced by Lawrence Carota through the NFB (National Film Board of Canada). It speaks to many of the issues under discussion here. It's not easy to digest but it is right on the money:
Crude Sacrifice

I keep looking for indie films that shed a good light on the tar pit. Something produced by someone other that CAPP (Canadian Association of Petroleum Producers) or the Big Oil companies directly. So far it's been very hard to find anything from independent sources. And the stuff produced by CAPP and Big Oil reminds me too much of the crap the tobacco industry spin machine flooded onto the marketplace when they were trying to convince us that smoking was a good thing.
Crude Sacrifice is the title of the film.
Onward
The Passenger
More videos about this subect:
To the Last Drop: Canada's Dirty Oil Sands
Residents of one Canadian town are engaged in a David and Goliath-style battle over the dirtiest oil project ever known.
– Part 1
https://www.youtube.com/watch?v=61X4IQqnmd0
– Part 2
https://www.youtube.com/watch?v=V8m5PFuYRSI
Oil Truth – Part 2: The Keystone XL Pipeline
https://www.youtube.com/watch?v=cVgVIK3K6Zg
Alberta Canada Toxic – VICE
Once pristine wilderness, Alberta is now a world of poisoned water, polluted air, and rare cancer. VICE travels to the oil sands of Canada to investigate the impact of digging for this previously unobtainable oil.
– part 1 of 3
https://www.youtube.com/watch?v=5EHTyfVZDBM
– part 2 of 3
https://www.youtube.com/watch?v=MzMe3ffLPj0
– couldn't find part 3 yet.
UPDATE: Matt Palmer writes:
Pay Dirt
"I directed what many people feel is the most balanced film done on the oil sands, It was done in 2005 and aired on CBC in 2006."
Anyone got more of this stuff?