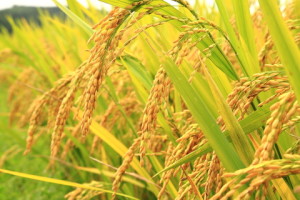 An article printed in New York Post on June 14 by Owen Paterson, says Neil Young and Green Peace are working to starve the world's poor.
Paterson is the Conservative Member of Parliament for North Shropshire. He was UK secretary of state for the environment, food and rural affairs from 2012 to 2014.
Paterson writes: "The aging songwriter is following the lead of activists who claim that GMOs are harmful to health, farmers and the environment. This is tragically wrong. In reality, GMOs can save millions of lives. It's the environmentalists who are doing real harm."
He gives the example of  Golden Rice, a miracle grain enhanced with Vitamin A-producing beta-carotene, and say the rice could save many lives in third world countries.
"But the ongoing opposition of anti-GMO activist groups and their lavish scare campaign with its combined global war chest estimated to exceed $500 million a year have kept Golden Rice off the global market," he writes.
Paterson said instead of bashing companies that are trying to save lives, Young ought to use his star power to convince the NGO community to do the right thing and support giving the developing world the GMO tools it needs to feed its growing, and tragically malnourished, populations.
Read more at: http://nypost.com/2015/06/14/how-neil-young-greenpeace-work-to-starve-the-worlds-poor/