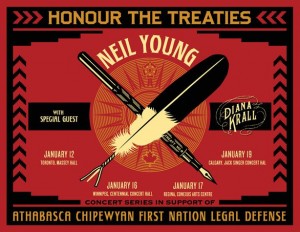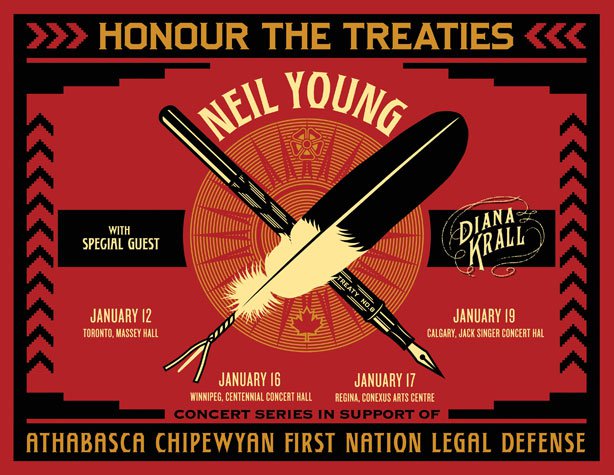 From last year, Neil Young gives an angry speech in support of the Athabasca Chipewyan First Nations and other communities live at the front lines of the largest industrial project on earth. Much of ACFN's traditional territories are home to tar sands rich deposits eyed by industry for exploitation.
Neil Young has visited our territory and seen the impacts of the tar sands first hand. That is why he has partnered with ACFN to raise money for the legal challenge of tar sands expansion and environmental destruction.
In the "Honor the Treaty" concert series this January, Neil Young and Diana Krall will perform live in Toronto, Winnipeg, Regina, and Calgary. 100% of all proceeds will go to ACFN.
| BNB articles on oil sands, tar sands |
| Follow the Canadian denial on BNB | Honour The Treaties articles |
***