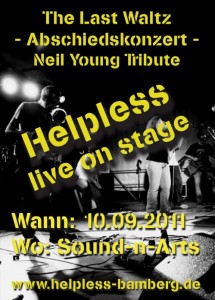 with Neil-cover-band "Helpless". Farewell show, as the band might disbandon. A Neil Young tribute, and a tribute to all those years together with that band.
Live on stage: 10 September 2011 at the club "Sound-n-Arts" in Bamberg, East-Germany.

(HJ-Schaller)
Nightvision: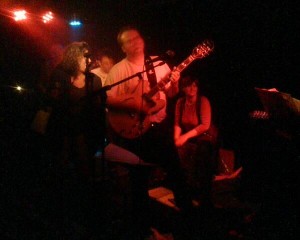 and more nice videos from HJ-Schaller:
– from Hank to Hendrix, with SömRol an der Harp.
Videos from Fifty9er:
http://www.youtube.com/watch?v=v0XRBBu650A
the band enters the stage:
http://www.youtube.com/watch?v=PVlonZU1hT0