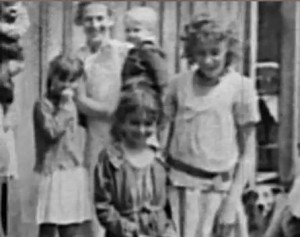 After two being seen in the last couple of days involving knives thrown at children, here is the final.
Neil Young and Crazy Horse, 'Clementine' — Exclusive Video Premiere
For Americana, Neil Young's first album with the band Crazy Horse in nearly nine years, the singer-songwriter revisits classic American folk songs and delivers the tunes, which encompass familiar protest songs, murder ballads and campfire songs, with electrifying ferocity. In spite of — or perhaps because of the approach, the universal appeal of the songs is neither lost nor diminished and they retain their relevance in these challenging times.
"Clementine," the oft-sung tale of a grieving miner, which has become a popular children's song, is believed to be based on a 1863 song titled "Down by the River Liv'd a Maiden," by H.S. Thompson. However, Neil writes in the Americana liner notes that the song is usually credited to Percy Montrose or Barker Bradford from about 1884.
"The Americana arrangement extends the folk process using many of the original words and a new melody," explains the music icon. "The song tells the story of either a bereaved lover recalling his lost sweetheart, or a father missing his lost daughter. In both cases the daughter has drowned in an accident. The verse about Clementine's sister has been omitted from most children's versions. This verse has different meanings depending on whether the point of view of the singer is taken as the lover or the father."
The video for "Clementine" — and for all of the clips produced for Americana — is authentic "found" footage, adding a unique visual element to a project steeped in our nation's rich, lyrical history.
Americana marks the first time the complete Crazy Horse line-up of Neil, Billy Talbot, Frank 'Poncho' Sampedro and Ralph Molina have worked together since 1996's Broken Arrow.
Americana will be released June 5.
Go here for the video:
spinner.com/2012/05/18/neil-young-and-crazy-horse-clementine-video/