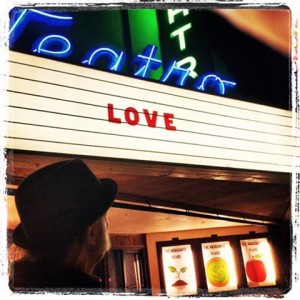 Neil Young posted a simple message on his Facebook page:
"Love between two people is a human thing."
His post follows a long-sought victory for the gay rights movement. The  Supreme Court ruled by a 5-to-4 vote on Friday, June 26  that the Constitution guarantees a right to same-sex marriage.
"No longer may this liberty be denied," Justice Anthony M. Kennedy wrote for the majority in the historic decision. "No union is more profound than marriage, for it embodies the highest ideals of love, fidelity, devotion, sacrifice and family. In forming a marital union, two people become something greater than once they were."
This is a far cry from when Young made this statement:
Neil Young blamed homosexuals for AIDS:
In an interview with Melody Maker in 1985, Neil Young backed Reagan's gun control policies and said of AIDS, "You go to a supermarket and you see a faggot behind the fuckin' cash register, you don't want him to handle your potatoes." Needless to say, Young almost certainly regrets that horrific statement and quickly moved away from right-wing politics. He wrote the furious anti-George H.W. Bush screed "Rockin' in the Free World" in 1989 and was one of George W. Bush's most vocal critics in the 2000s.
Read more: http://www.rollingstone.com/music/news/michelle-shocked-not-the-first-artist-to-betray-her-fanbase-20130320#ixzz3eSXdZXfM
In celebration, let's listen to a vintage,  classic Neil tune: