Posts Tagged 'Madison Square Garden'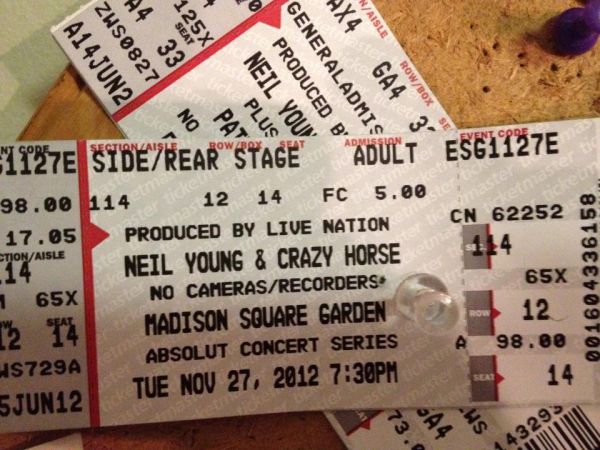 27 Nov 2012, Petc C is there. Preliminary report on Human-Highway.org:
Random Quote
"for Rebecca:

Me and some of my friends
We were gonna save the world
We were trying to make it better
We were ready to save the world
But then the weather changed"
by Walk Like A Giat Neil Young
Sugar Mountain setlists
Tom Hambleton provides BNB with setlists, thankfully. His website is the most comprehensive searchable archives on the Internets about anything Neil Young related setlists.
Goto Sugar Mountain
.
BNB has 3251958 Guests, from the new start