"This all starts (again) with you and me."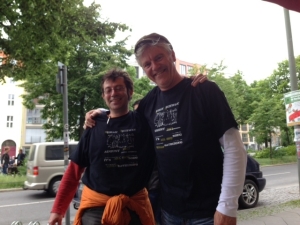 The Baron & Albert the Lighthouse.
BNB is back up and running, thanks to a team  dedicated to keeping the work of The Baron, and others before him, alive – years of collecting Neil Young-related news.
BNB is a vast warehouse of Neil's music, tour dates and setlists, videos, reviews, projects, activism, awards, benefits and more.
A lot has happened since our last post in April, 2104.  The Baron (Rainer) left us too soon, on a new quantum journey through the universe. Neil was just finishing up a solo performance in Chicago.
None of us could have known all the changes that were coming.  Neil's actions since then have drawn a rollcoaster of controversy, debate and differing opinions. Never a dull moment.
Stay tuned. It will take us awhile to catch up. As always send Neil news our way. We welcome critiques and updates from roving reporters.
Drop us a line. We will stand up.