Crazy Horse guitarist Frank "Poncho" Sampredo told Rolling Stone the song "Keep on Rockin' in the Free World" came  together after a show was canceled in the former U.S.S.R.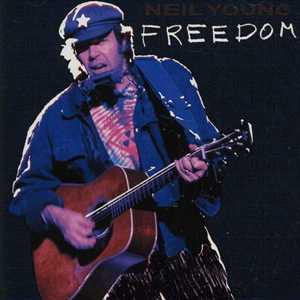 He also claimed that most of the band didn't even know the song when it was played for the first time on February 21, 1989, in Seattle. The song was just hours old.
Of course now the song is an American anthem.
Read more at: http://ultimateclassicrock.com/neil-young-rockin-in-the-free-world-lyrics-uncovered/