Posts Tagged 'Melbourne'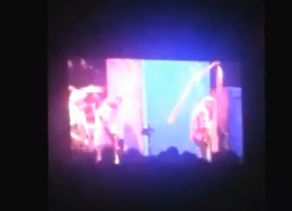 Melbourne, Intimate Show. With lots of Crazy Horse stuff.
an excellent review by James Morrison about the Melbourne intimate show at the Plenary:
"… Like any fan, I had my favourites that I was hoping would show up, and seeing the previous set lists I knew at least a couple were going to be there ('Powderfinger,' 'Cinnamon Girl' (my wife is a redhead…)), and resigned myself that others probably weren't going to make the cut. When 'Cinnamon Gir'l wound down, I was expecting to hear 'Fucking Up,' one of my personal least-liked. Instead, Neil wanders off to the right, his back to the others, and the intro to 'Cortez' starts. I'll step into some dangerous territory here and mention (remember not a critic!) that to me, the arrangements to most of the old songs seemed very different and fresh. My wife used the word 'ethereal' and it was spot on.
Previous set lists were out the window, as 'Cortez' wound into 'Danger Bird.' (My only disappointment for the night was two-fold media-related – not getting this on tape in its entirety and running out of memory before 'Like a Hurricane.') The guitar work in this song however is worth the partial post. He does this thing with his hand over the strings, not strumming, but almost caressing, that vibrates in your chest. It was easily the darkest, most intense version I've heard of this song. I understand Bob's comment about 'out of body' experience. Barstool Blues continued the diversion, and again taken as a group, the songs following Cinnamon Girl were played with an almost manic ferocity.
…read the whole review on Human-Highway.
Melbourne setlist includes pearls like Dangerbird, Barstool Blues, Cortez, Sedan Delivery, Prisoners of Rock'n'Roll, Opear Star… here is the complete setlist.
Neil Young
2013-03-13
The Plenary, Melbourne, Victoria, Australia
w/ Crazy Horse

01. Love And Only Love
02. Powderfinger
03. Born In Ontario
04. Walk Like A Giant
05. Hole In The Sky
06. Heart Of Gold
07. Twisted Road
08. Singer Without A Song
09. Ramada Inn
10. Cinnamon Girl
11. Cortez The Killer
12. Dangerbird
13. Barstool Blues
14. Prisoners Of Rock 'n' Roll
15. Opera Star
16. Hey Hey, My My (Into The Black)
17. Sedan Delivery
---
18. Like A Hurricane

Tour: 2013 Alchemy Tour with Crazy Horse - Australia & New Zealand
Band: Crazy Horse, Line Up 3

Neil Young - vocals, acoustic guitar, electric guitar, piano, harmonica
Frank Sampedro - electric guitar, keyboards, vocals
Billy Talbot - bass, vocals
Ralph Molina - drums, vocals
Rating: 3.5 out of 5 stars
The Plenary, March 13
Neil Young was up for pushing air around. He was in the mood to ram the laws of harmony through coils and cables until they bent the fabric of the universe, or else rupture the bowels of Satan trying. He also did Heart of Gold. In his sleep.
The disengaged solo acoustic flashback served two purposes. In terms of context, the easy listening nugget dovetailed ingeniously with Twisted Road, one of the more personal, reflective songs on his latest album with Crazy Horse, Psychedelic Pill.
It also showed the distance between the fireside singer-songwriter the world would love to have and hold, and the fringe-dwelling space-rock monster that long ago moved into the checked flannel shirt and stomped on every distortion device in sight.
Neil Young performs in Melbourne. Photo: Jason South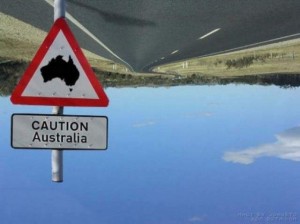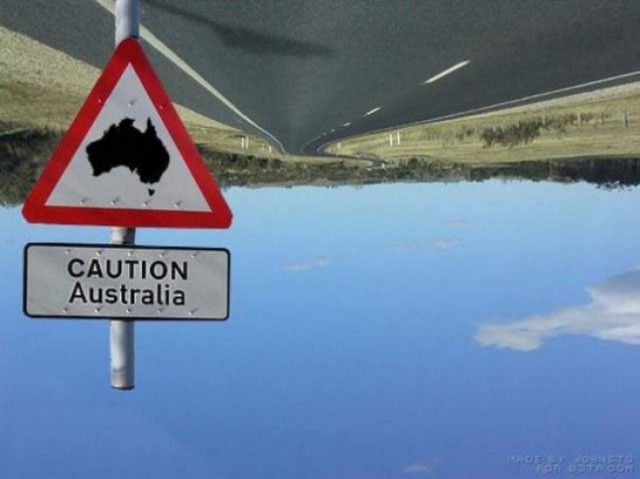 and: Alchemy Concerts being filmed
Neil Young Films Alchemy Concert Movie In Melbourne, Australia
by Paul Cashmere on March 14, 2013
With a capacity of 5000, tonight's Neil Young & Crazy Horse at Melbourne's Plenary Hall was the smallest room Young has ever played in Australia.
…
Tonight, Neil Young fans got to see him up close and personal for one of his most ferocious shows ever, with thanks to his band of pitbulls, Crazy Horse. I challenge any musician even two thirds younger than 67-year old Neil Young to go a few rounds with him on stage. He would destroy you musically.
I've seen Neil Young on every one of his Australian tours and by far this was his most powerful. In total, three hours from head to toe. Neil Young & Crazy Horse were like a hurricane this evening. Tonight he was totally switched to 11.
… read more on noise11.com/news/neil-young-films-alchemy-concert-movie-in-melbourne