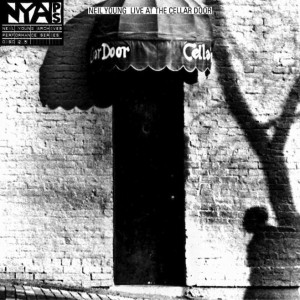 Album reviews of Neil Young's newest soon-to-be released "Cellar Door" can be churned out ad nauseam. How many can we read?
Henry Hauser's review at  Consequence of Sound, an on-line music publication, tells  the story of what happened in 1970, starting with a failed CSN&Y recording session at Young's home in Hawaii.
Instead, band members went their separate ways and put out their own solo albums that made Billboard's top 15. Young's released  "After the Gold Rush," but, Hauser writes –  not surprisingly – not everyone got behind it.
"Langdon Winner dismissed it as unlistenable, likening Young's voice to 'pre-adolescent whining.' Not to be outdone by his erstwhile bandmates, the competitive Canadian continued writing new material and scheduled back-to-back concerts at Carnegie Hall."
"Hoping to shake off the cobwebs following a five-month layoff, Young played a series of warmup gigs at The Cellar Door, an intimate D.C. music club. Live at the Cellar Door, the most recent installment in Young's Archive Performance Series, captures these six solo sets."
Of the music, Hauser gets sappy, using words like poignant, purposeful, ardent, penetrating, enthralling, dreamy, superb, wistful. There may be a record number of adjectives used in this review.
"The introspective 'Tell Me Why' finds the singer grappling with unsolvable quagmires in a wounded, elegiac timber ('Is it hard to make arrangements with yourself?')."
What? Hello? I need a cigarette…
Read the entire, Neil Young love-fest at: http://consequenceofsound.net/2013/11/album-review-neil-young-live-at-the-cellar-door/