Posts Tagged 'Marty Two Bulls'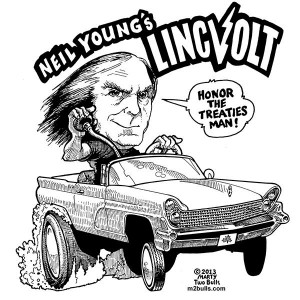 Cool cartoon by Marty Two Bulls at:
http://indiancountrytodaymedianetwork.com/2013/12/15/neil-young-hits-road-first-nations
Random Quote
"The songs we all know from kindergardens..."
by -- Neil Young 2012
Sugar Mountain setlists
Tom Hambleton provides BNB with setlists, thankfully. His website is the most comprehensive searchable archives on the Internets about anything Neil Young related setlists.
Goto Sugar Mountain
.
BNB has 2789977 Guests, from the new start