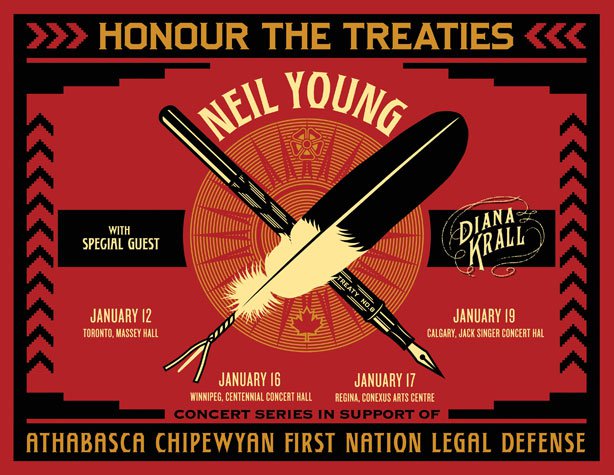 Last show in a four-show Canadian series to raise money for the Athabasca Chipewyan First Nation to fund a lawsuit against Shell Canada.
2014-01-19
Jack Singer Concert Hall, Calgary, Alberta, Canada
Honour The Treaties Benefit
Solo concert set list:
3. Only Love Can Break Your Heart
6. Are You Ready For The Country?